FSBO Assistance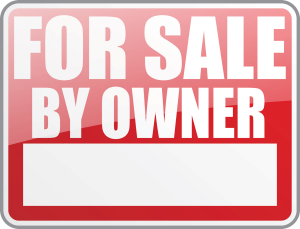 So you've decided to sell your house "By Owner." Our Limited Services Listing Program is a great way for you to get help, but save some money while you do it. Certain services are bundled together at a blanket price of $1500. It still gives you options and you can potentially save thousands of dollars on the commission. Below you can see a comparison of our full service listing agreement, our Limited Services Listing agreement, and a traditional FSBO program.
Have you thought about who might be interested in buying your house? Most home buyers prey upon For Sale By Owners for one reason – to save the commission! The buyer knows that you aren't paying a sales commission. Therefore, the buyer expects to buy your home for a lower price. Now, why did you decide to sell as For Sale By Owner? The answer is probably the same – to save the commission! The problem is, there is only one commission. You both can't save it! What are you really trying to accomplish? Saving a commission, or putting the most amount of money in your pocket at closing?
Sellers using our Limited Services Listing Program saved an
average of $6124 on a typical brokerage commission for a $250,000 sale.
FSBO Facts
9 out of 10 homebuyers use an agent
Realtor.com is the most popular internet resource, used by 54% of buyers.
77% of home buyers use the internet to find a home.
81% of buyers that find a home on the internet use an agent.
Difficulty with paperwork was the biggest problem FSBO's had in selling their own home.
2 out of 5 sold FSBO's sell to someone they knew prior to the transaction.
77% of FSBO's had the help of a real estate professional.
According to the National Association of Realtors. Sellers who use a real estate professional make 16% more on the sale of their home than do sellers going it alone.